B
lind
Z
ebra.com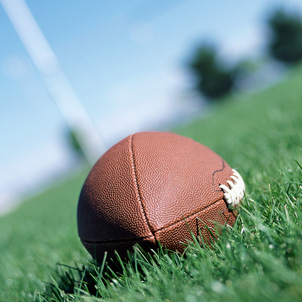 Welcome to the official BlindZebra.com website. We are currently undergoing a major site overhaul and will be back up and running soon. We appreciate your patience and your support.

If you are interested in the BlindZebra concept or if you are looking for advertising opportunities, please e-mail info@blindzebra.com for more information. Thank you.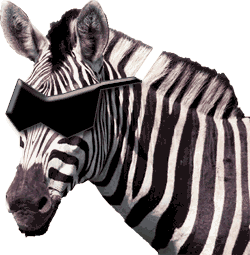 BlindZebra is a concept started by two brothers for the purpose of bringing accountability back to college football.
Dedicated fans of college football, we want nothing more than to see a fair game called regardless of what teams are on the field.
Our idea trancends college football and can be applied to any contest. It is our goal to give passionate fans like us a healthy outlet for the frustration that comes when you see a bad call or a missed call during a game and to let you decide what it should've been. We strongly believe that games should be won or lost by the players, not the officiating crew.
My brother and I grew up in central Ohio and were surrounded by the college football atmosphere. We became addicted to watching college football early and although both of us root for different teams now, we share the common passion that most fans have of wanting their team to win fairly and not have it decided by outside elements.
We live in different states now, but in the early 2000s we both lived in southwest Florida. Long before instant replay we would meet at his house on Saturday and watch our respective teams play. We cheered for each other's team to do well as long as they didn't play each other. We would shout at the bad calls made by the officials and curse at the calls they missed that seemed obvious to everyone.
Sadly, we live in differnt states now but we still call each other almost every week in the fall to talk about college football and try to console each other when our teams lose and congratulate each other when they win. I'm sure many people have similar stories about the sport they enjoy and friends or family that they share them with.
One Saturday after a particularly bad loss that my team had suffered due to a poor call by the official, my brother made a wanted poster portraying a zebra in sunglasses with a gun in one hand and a cane in the other pointing it at my team's mascott. The text said something about grand larceny and offered a reward for the offending official that had made the bad call. My brother is a performer and he put the poster up at his show. The poster stayed up for the remainder of the football season.
We decided then and there that something should be done and came up with the BlindZebra concept.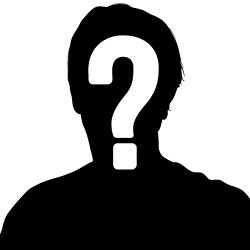 Here is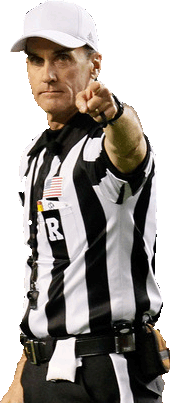 where we will list the worst calls.
In this section, we will have games like:
You make the call - which will feature video clips of questionable calls and a polling system that will let you decide which calls deserve to be on our Worst Calls page.
Beat the ref - a game where you can take out your anger on a BlindZebra in semi-healthy fashion.
Download the NCAA College Football Official Rules here.